As far as I know beaches are public property. You may have to pay at places, this is for the added things such as camping. I believe most beaches are open all the time. Even provincially run beaches that lock there gates at night. That is just to keep people from camping. You should be able to walk in if you would like.
For a list of
Nova Scotia Provincial Beaches here
look under Visiting Our Parks, then Find A Park, then Beaches. Looks like stand alone beaches have some location information where as more full service beaches have more information.
For a list of Nova Scotia Lifeguard Serviced Beaches here. There are a lot of wonderful beaches along our coastline. Heathers & Melmerby. Other beaches are Amherst, Northport, Gulf Shore, Fox Harbour, Blue Sea, Brule, Rushtons, Seafoam beaches. Beaches are everywhere these are some of the more accessible ones. Visit a beach.
For ideas visit Explore Nova Scotia.
To be at the Beach
I have spent a lot of time at the beach in my life. Oh to wake up at the shore with waves lapping up against the banks. Looking out to see the fishing boats going out to check there traps, lay there nets or trawl for fish. Your mouth might water at the thought of fresh lobster but you have the ocean at your finger tips. One thing nice about being at your favorite beach is not having to worry about when the tide will be in so you can go for a swim or just enjoy the water.
I think that every piece of shore line in Nova Scotia is a beautiful beach. Beauty is what you behold, whether it be mud, rocks, gravel or sand there is a wonderfulness there for some one, some animal or bird. Truro is as close as you can get to all beaches. From Cape Breton's awesome beaches to all the amazing pieces of shore line all around the province and all the counties. Just about ever county touches the beach with there shore line bringing the awe inspiring sea to to their door step.
Anyhow it was not an easy thing to find accurate tidal information. I will not even say what I found it under even though my competitors have already used the links that I searched for without end. I hope that you will find these links helpful whether you are going clamming, beach combing, walking and want a low tide or would like the tide to be in high for water sports, swimming or plain old fun.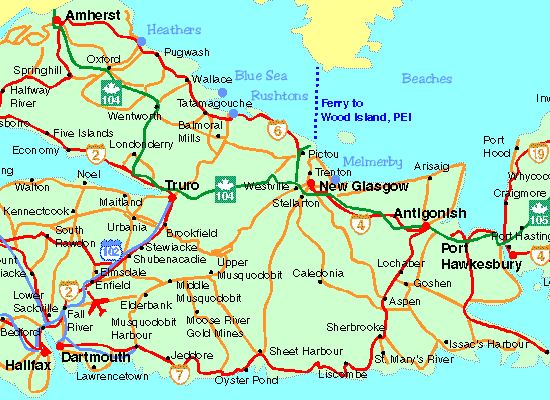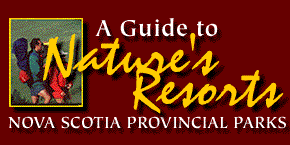 Nova Scotia Provincial Parks

Nova Scotia has 10,424 km of shoreline, that is a lot of beach.
Surfing Music
Canadian Tide Times
All Canadian tide times & levels Canadian Tide Tables.

Below you will find two map graphic links which cover Nova Scotia tides from the same Canadian government website as above.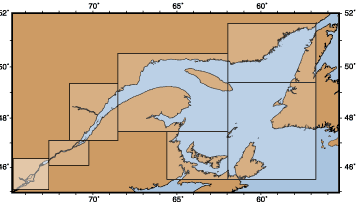 North Shore of NS & western Cape Breton beach tides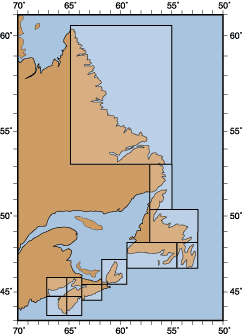 NS all accept North Shore beach tides includes eastern Cape Breton
Truro Tidal Bore
The tidal crest that comes up the Funday Bay to Truro. Because of all the tidal interactions this will be a unique time.
Real-Time Hydrometric Data
This site provides public access to both real-time and historical hydrometric (water level and streamflow) data. More for the serious hydrometric enthusiast.
Book Store
NS Beaches, Parks & Natural Sites,
Discover Nova Scotia : The Ultimate Nature,
Discover Nova Scotia, Lighthouses
More.....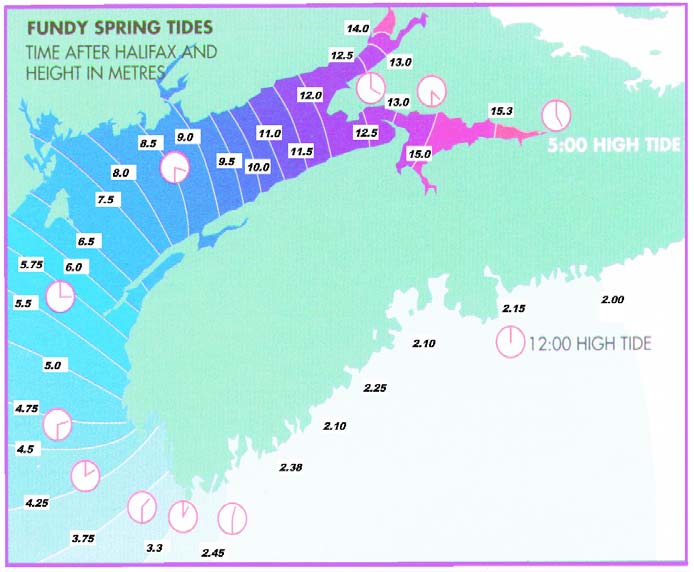 Spring Tide Chart Nova Scotia & Fundy Bay
All beaches are special places the following links are articles
of interest on beaches.
Share the beaches
is about the
bird population. The
beaches act
is what it sounds like. There are
alot of
wild flowers
in Nova Scotia.